Folks, We released a new version of Stremio! Why so excited about is?
We introduce a few new key features, a re-vamped UI and the Board tab. The Board notifies you for all new episodes of your favorite shows and channels!
For the part of you who love stats, we've added Trakt.tv integration!
"Import from Facebook" would now import all your favorite music artists' channels to your library!
Here's how new Stremio looks: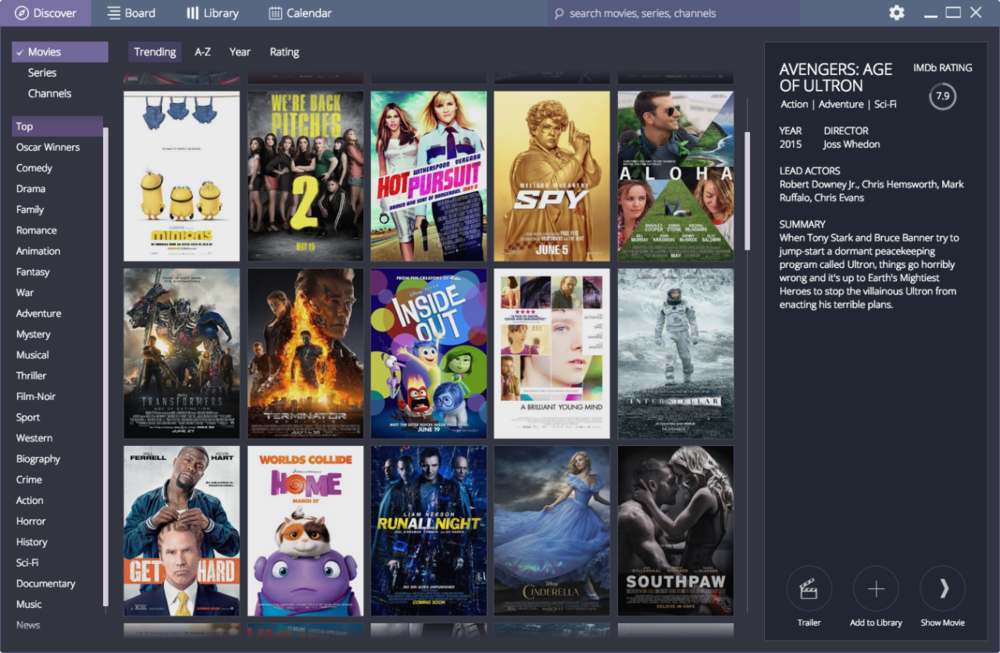 Introducing the Board: