If you are new to Stremio, this article is for you: here we will show you how to get started with the platform and make the most of your experience watching movies, TV series and more.
Explore and discover
When you first install the Stremio desktop app and create your account, you land on the Discover screen where you see a selection of movie and TV titles you may enjoy.
You can simply browse amongst the titles you see on the screen, or check out the filters on the left and go to one of the four main categories: movies, TV series, YouTube channels and TV channels.
Once you have selected a category, you can refine your search by genre and popularity.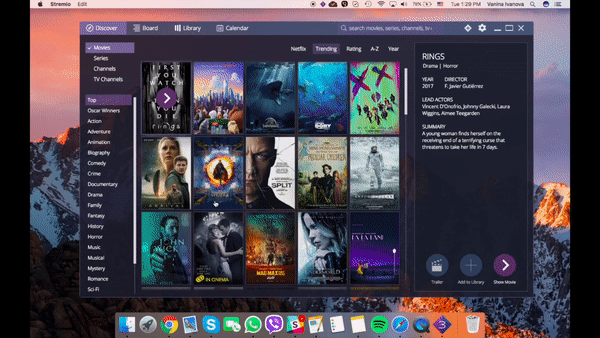 The Board: Your personalized TV, movies and YouTube guide
The board section of Stremio is where you will find content tailored to your taste. Here you can continue watching content you couldn't finish, check out new episodes of the shows you're following, or get recommendations based on your watching habits.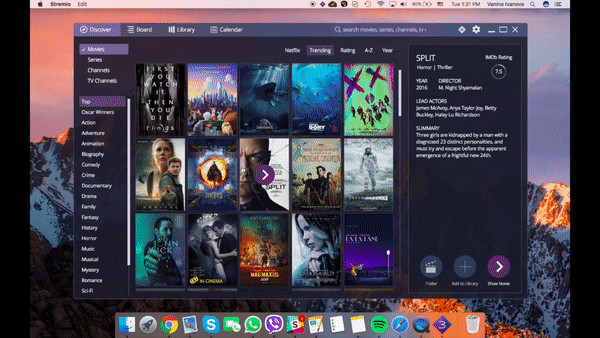 Create your own movie library
Add your favourite movies and shows to your Stremio Library with a single click, and make sure they are always handy. Once in your Library, sort them out by recency, alphabetical order or watched.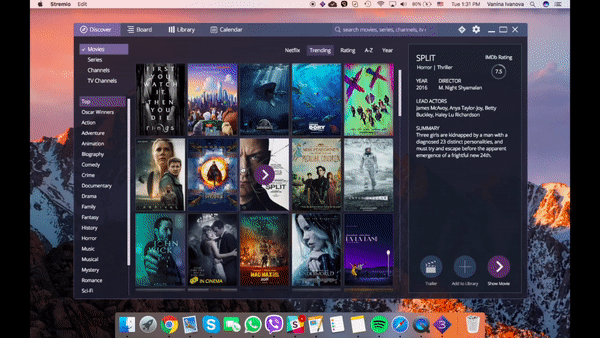 Keep track of things
Are you watching a few different TV series? Make sure to add them to your Library, so they automatically appear in your Stremio Calendar so you always now when there is a new episode. Add your TV calendar to your regular calendar, and get notified whenever a new piece of content is released.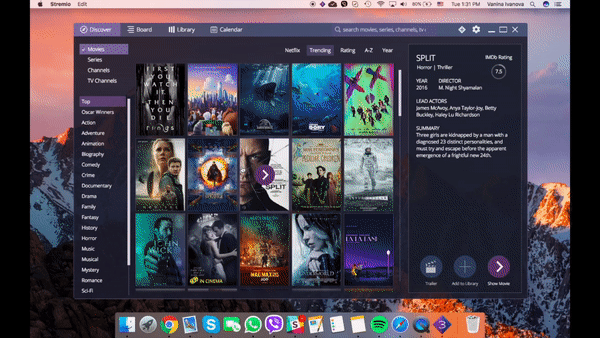 Choose your add-ons
Go to our designated add-ons page and choose the add-ons you would like to have in your Stremio account. The choices include official add-ons such as YouTube, Guidebox and FilmON,  as well as third-party ones like Netflix, Vodo and Twitch.tv.
Share what you're watching
You've used the Stremio Discover section and have come across a particularly good movie – so why not share it with your friends and followers? Just open it and use the neat little social sharing icons to get a link. Keep in mind that you can only share titles that you have added to your Library.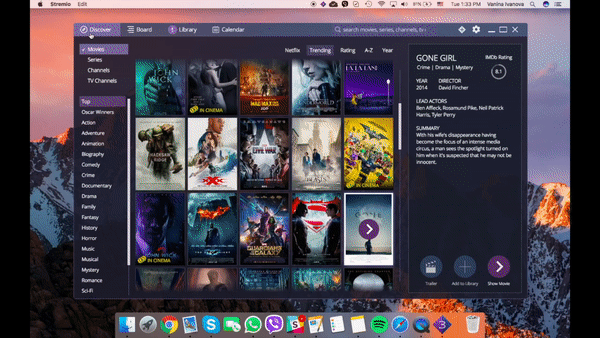 Don't have a Stremio account yet? Download our app and get one for free here: Sign up for Stremio