This month, we have come to a new milestone, and one we are quite proud of: Stremio has reached 5 million users.
Five million people across the globe have chosen our platform for their video entertainment needs, and use our desktop, iOS and Android apps on a regular basis. We must admit, we are incredibly proud of this, and we are also thankful for the wonderful community that has formed around our service.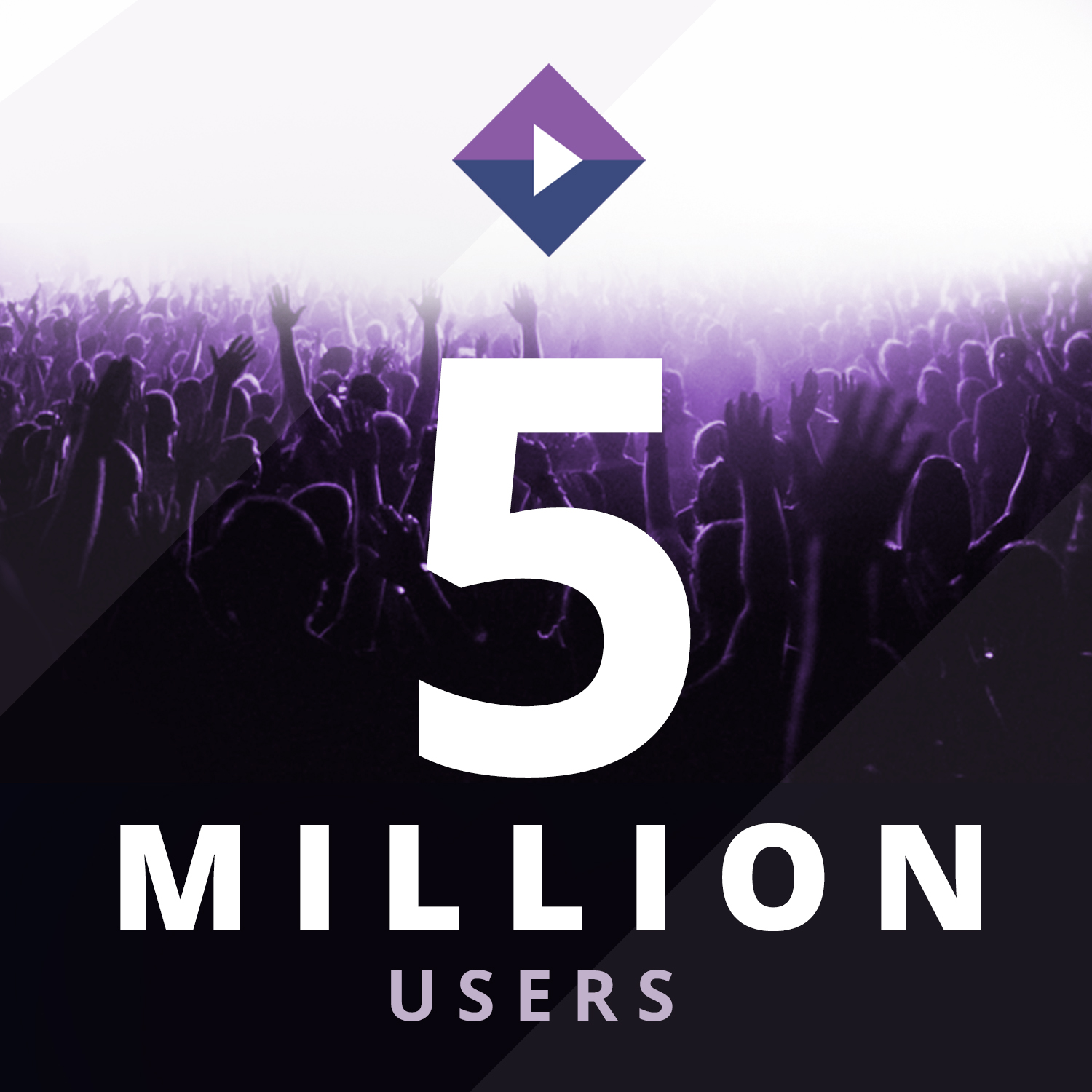 To commemorate reaching a user base of 5 million people, we would like to share with you 5 things we are thankful for.
#1: The Stremio team
The Stremio apps and operations are powered by a small but extremely dedicated team of young, passionate, skillful people. Each one of us takes the job extremely seriously – to the point where Stremio is not a job any more, but our life.
We are inspired. We care. We believe in sharing skills, knowledge and ideas. We like to laugh. But most importantly – we love the fact that we have the chance to work with each other and create wonderful things.
#2: The Stremio community
The group of people using, enjoying and promoting Stremio grows by the day. We have unofficial brand ambassadors all over the world, and we are very grateful for them. Our community members help spread the news about our apps, and they give us thoughtful feedback about our products so we can constantly improve them. It warms our hearts to see the community get bigger.
#3: The internet
This one is kind of obvious but it weren't for the wonders of the WWW, we wouldn't be able to do what we do. If you ask us, the internet is the best thing since sliced bread. Gifs, YouTube videos, instant messaging, social networks – we love it all. Most of all we love streaming movies, TV shows and videos online.
#4: Open-source projects
Sharing is caring, and sharing ideas and know-how is absolutely fantastic. Good concepts, solid code, smart problems solutions, etc. should be let free to go around the world and help other people create. This is the reason that Stremio is a semi-open source project that lets anyone create an add-on and bring more video content to our 5+ million users.
#5: You
Yes, you. The person reading this. The person watching their favourite TV series on Stremio. The person clicking the thumbs up icon on our Facebook posts. Just you. You are wonderful and we are happy to have you as a Stremio fan. Thank you!