Stremio lets you discover tons of video content – movies, TV shows, interesting YouTubers and even live TV channels. But did you know that you can also import your favourite titles from Facebook? Here is how.
If you're a fan of a movie or a TV show, for example, chances are you've liked the facebook page for that title. We know this, and this is why we've built a neat little functionality in Stremio: Facebook import.
When you take advantage of this feature, all the content that you have liked on Facebook will be automatically imported into your Stremio Library. From there on it will be a matter of a couple of clicks to watch, re-watch or share it with your friends.
Here is how you can take advantage of it.
Step 1: Login to Stremio
Open your Stremio app for desktop and log in (if you have not explicitly logged out, you just need to open the app).
Step 2: Go to your profile
In order to access your profile, click on the little gear icon in the upper-right corner of the app.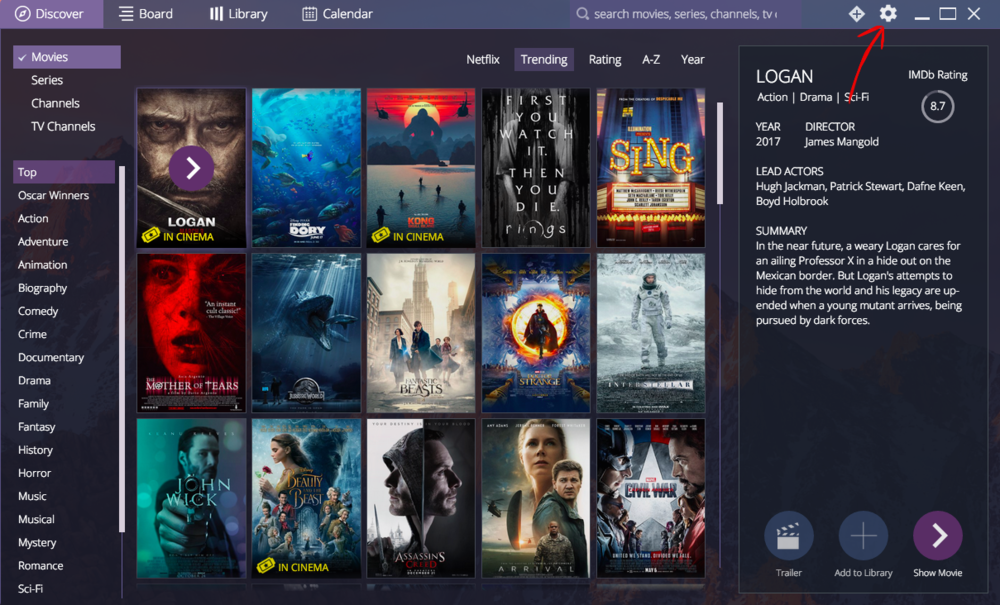 Step 3: Import
Once in your profile, click on "Import from Facebook". At this point, you will be redirected to your Internet browser.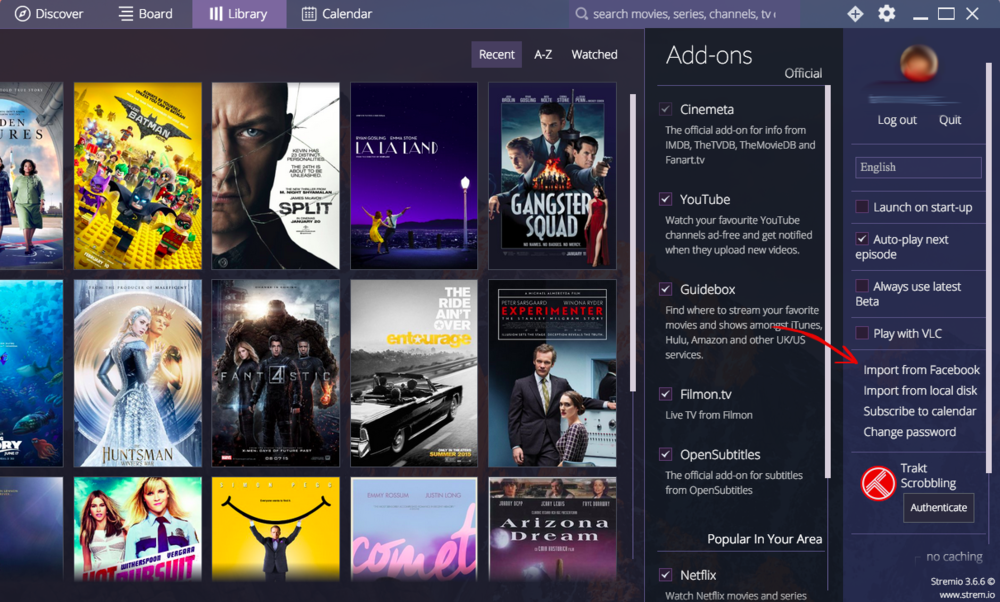 If you are not logged into Facebook, you would need to enter your user and pass for the social network. Also, keep in mind that if you have not linked your Facebook profile to your Stremio account, you may be asked for authorization – just go ahead and click on "Ok".
After that, you will see a page that shows all the content you have liked on Facebook divided by category (movies, TV series, etc.).  If there is a title that you don't want to import, simply remove the tick from the checkbox in the upper left corner of its image.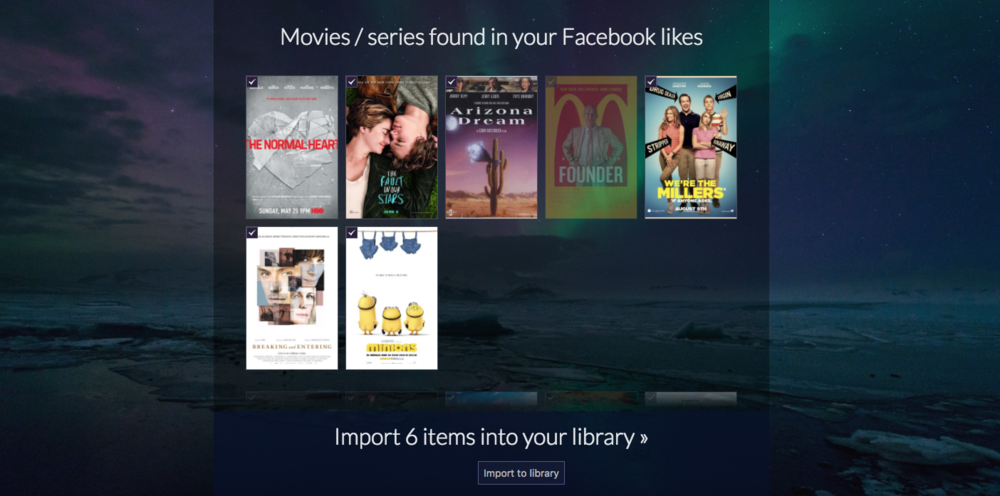 You may notice that there is also some music indexed together with the visual content. This will happen for all the bands that have YouTube channels – so you will be able to add these to your Library as well.
At this point, there is just one thing left to do: click on the button that says "Import to library".