A couple of months ago we announced the beta version of Stremio 4.0. We are now happy to announce that we have rolled a new version of our desktop app with a few notable improvements and an awesome new feature: the Stremio remote control!
This new version is now available for download from our website – we will soon release an auto-updater for it but if you want to get it right now, download it here.
What's new
We have made a number of improvements to the Stremio desktop app.
You will probably notice some slight changes to the interface; these are not major but contribute to an enhanced user experience.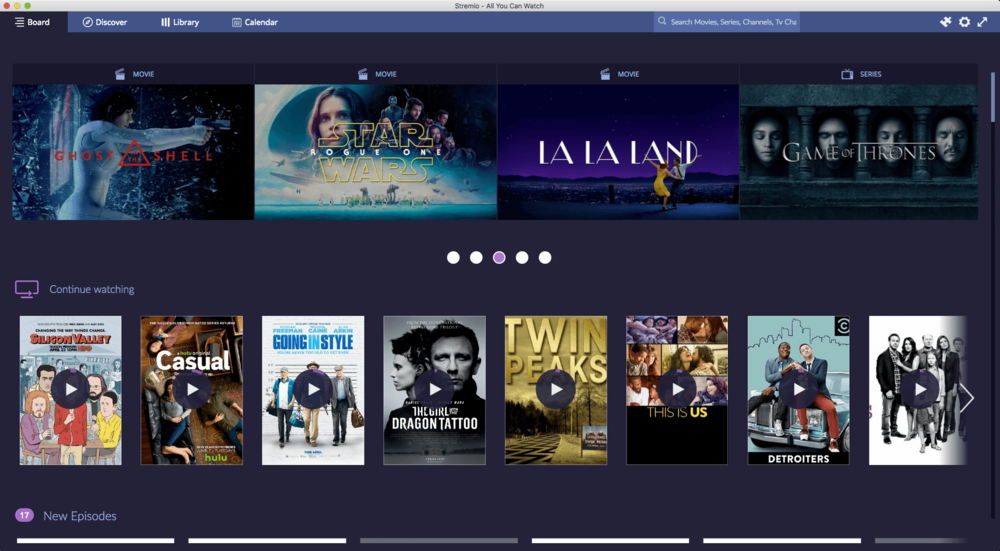 We have also added a "Similar" section to each movie page. This way you can easily find titles that are related to the one you're currently checking out and selecting a film to watch will be even easier than it was before.
We have revamped the the add-ons panel; add-ons are now displayed in a clearer way so you can easily find the ones you need. A separate add-on has been added for your local files as well.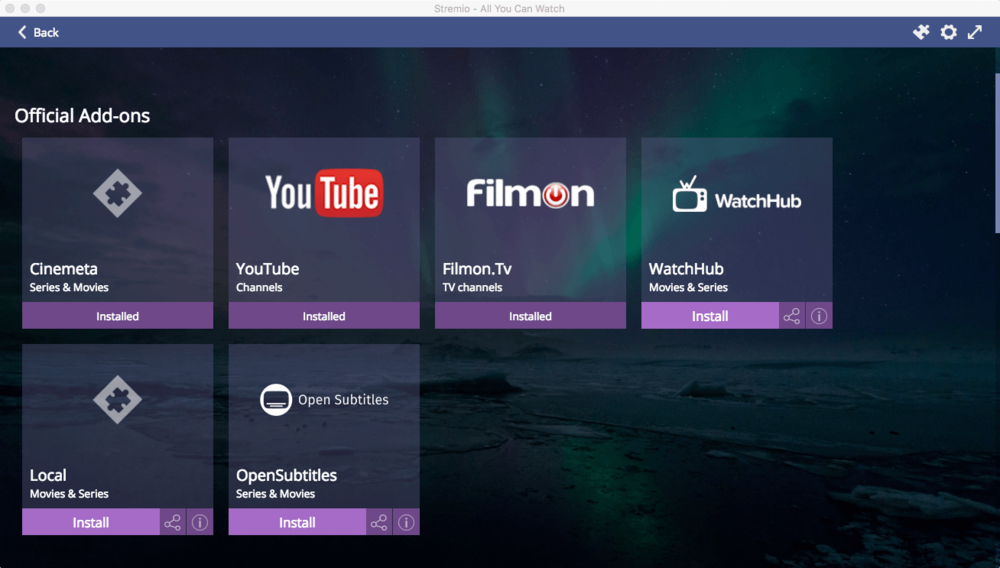 The search results screen has also been upgraded. The search results are now displayed by add-on so it's easier to navigate the movies, tv shows, series and channels.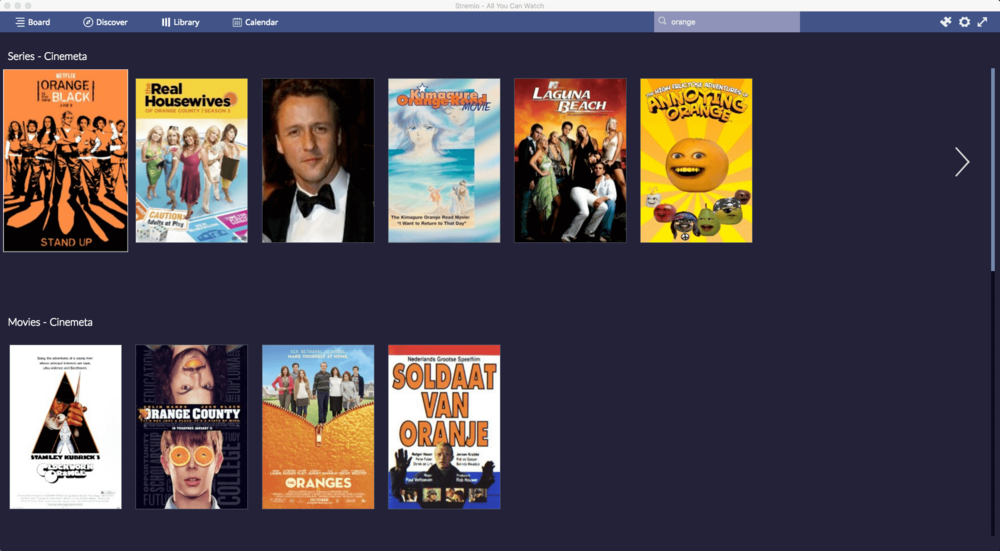 We have added the option to import your Trakt.tv library, so you can sync your favorite video content across all platforms and devices. To do that, you should just go to your settings, authenticate your Trakt account and an "Import from Trakt" link will appear.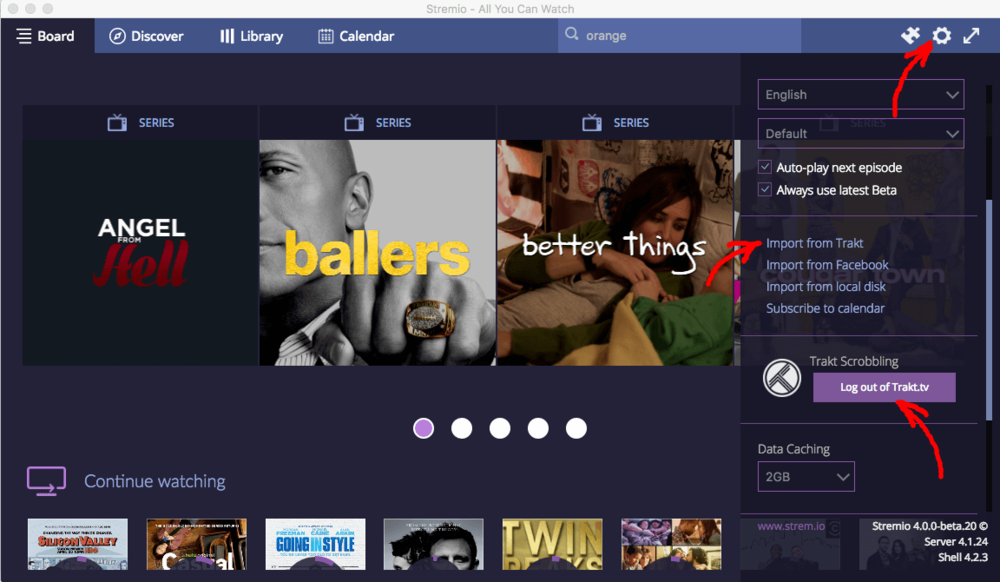 Something else we've added is a few different color schemes to choose from if you feel like spicing things up – just go to "Settings" and click on the drop-down menu under languages.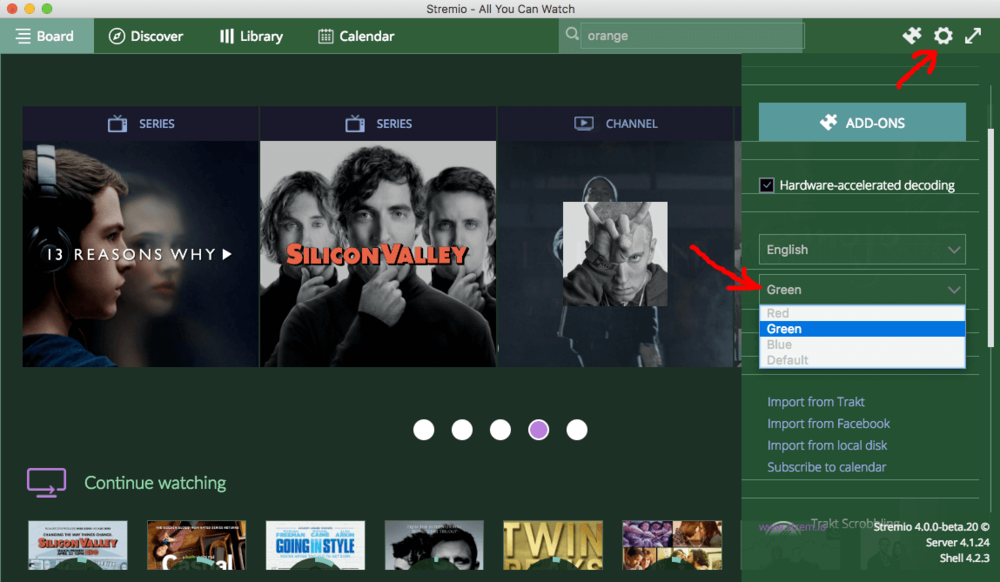 The video player now reads internal subtitles from a video file.
We saved the best bit for last: we have introduced the option to use your smartphone as a remote control for Stremio! To take advantage of it, just go to your settings, scroll down until you see a QR code and scan it with any QR code scanner on your phone. Then open the link and voila – your phone is now your remote control! How awesome is that!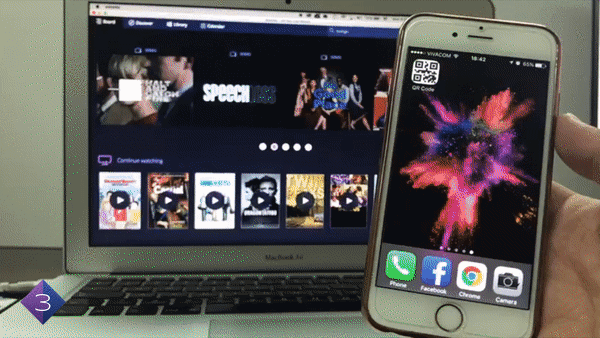 The new Stremio website
If you have visited our website in the last few days, you may have noticed that it's been revamped as well. We have updated it for a more contemporary look and feel and easier navigation.