Recently, we launched an amazing function: using your smartphone as a remote control for your desktop Stremio app. This is a quick tutorial on how to start using it in 5 easy steps.
Step 1: Open your Stremio settings
Launch your Stremio desktop app and click on the little gear icon in the upper right corner. This will expand your settings menu.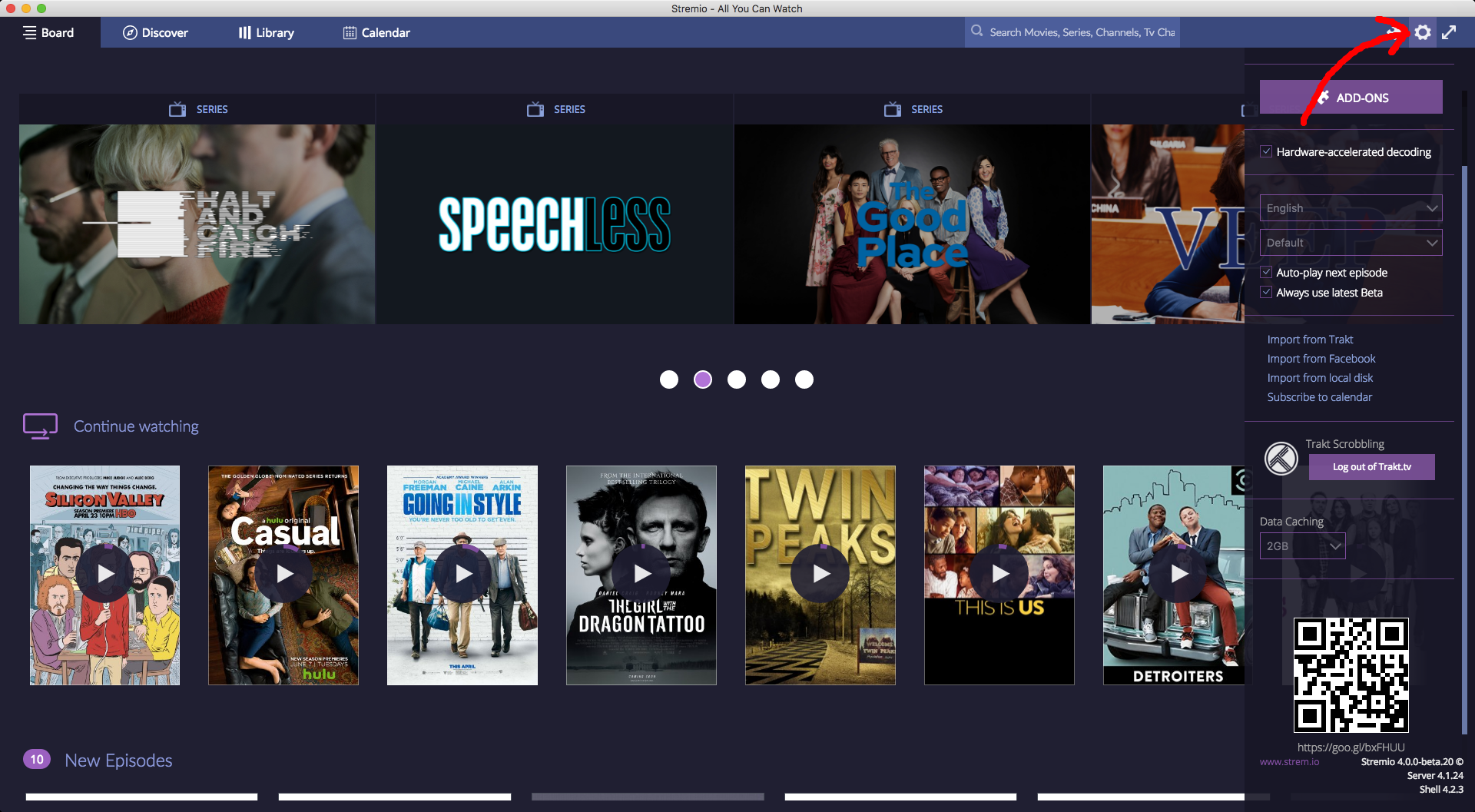 Step 2: Have your QR code ready
Once you have opened the Settings menu, scroll down until you see a QR code. Keep it open, you will need it in a second.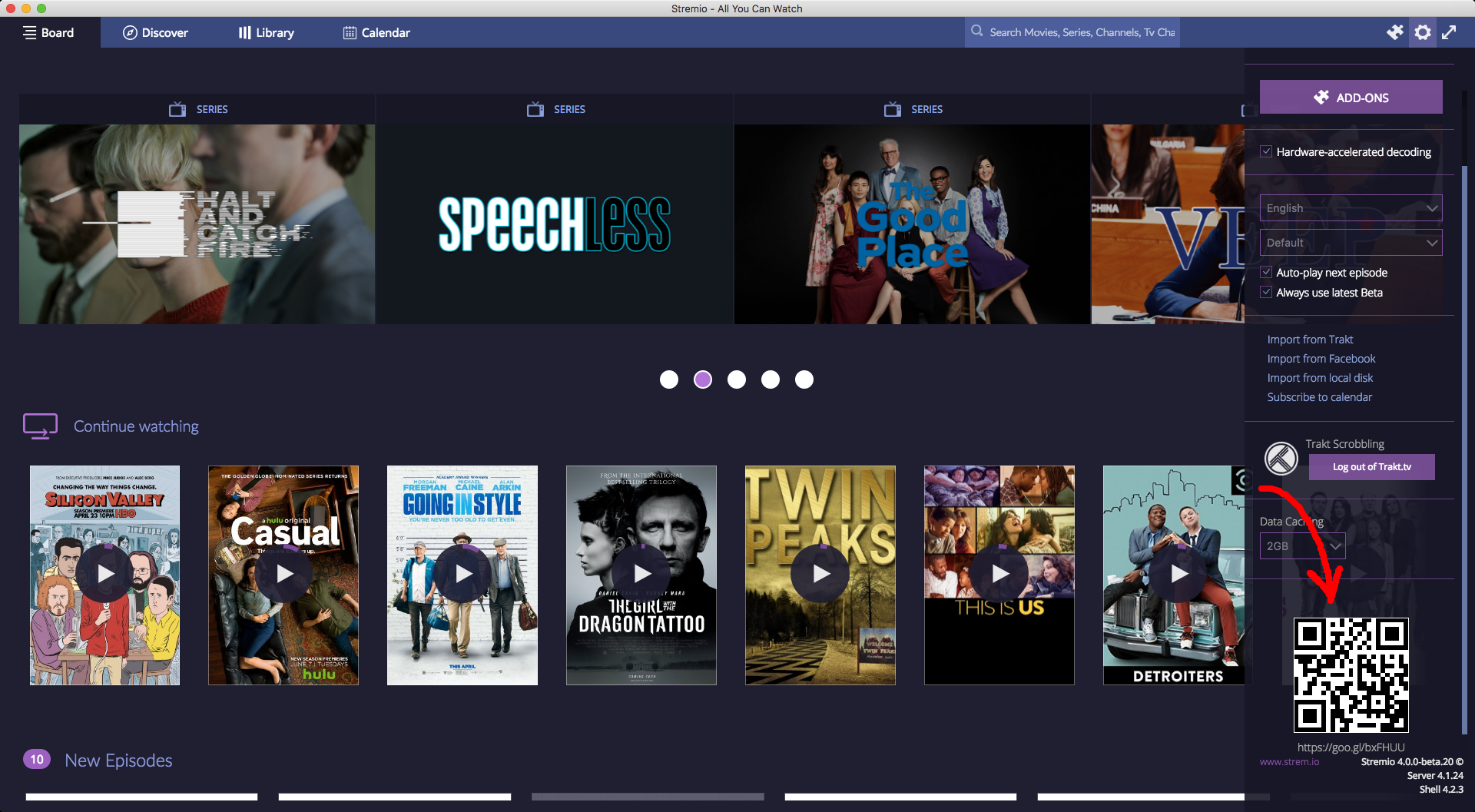 Step 3: Open your phone's QR scanner
Most phones don't have a built-in QR code scanner so you will probably need to download one from your app store. There are many free options for you to choose from. Launch the scanner.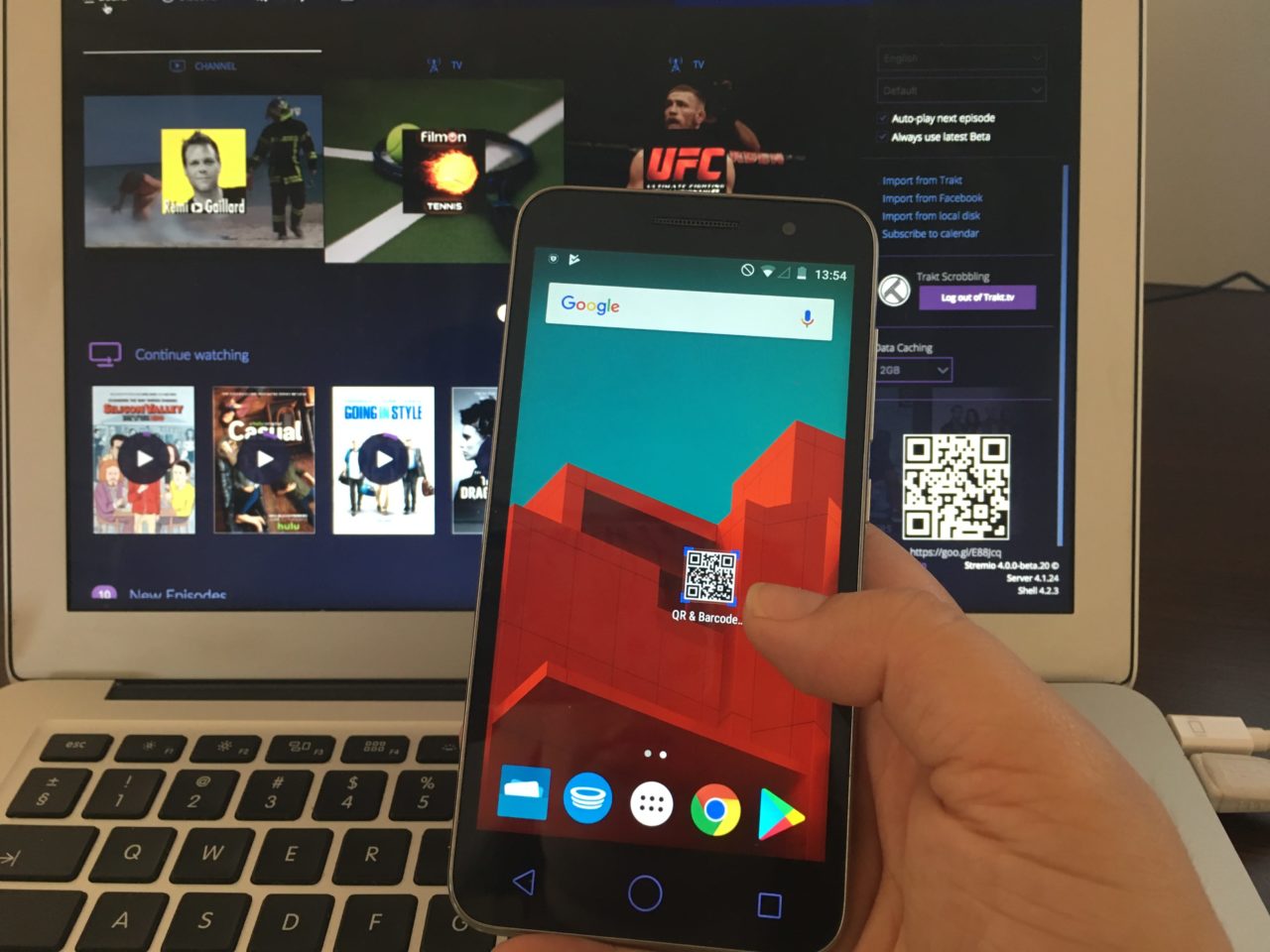 Step 4: Scan the QR code from the Stremio desktop app
This step is pretty much self-explanatory. Scan the code from the desktop app with your phone.
Step 5: Open the link from the QR scanner on your phone
Once you have scanned the code, you will get a link. Open it and voila – your remote will load straight away!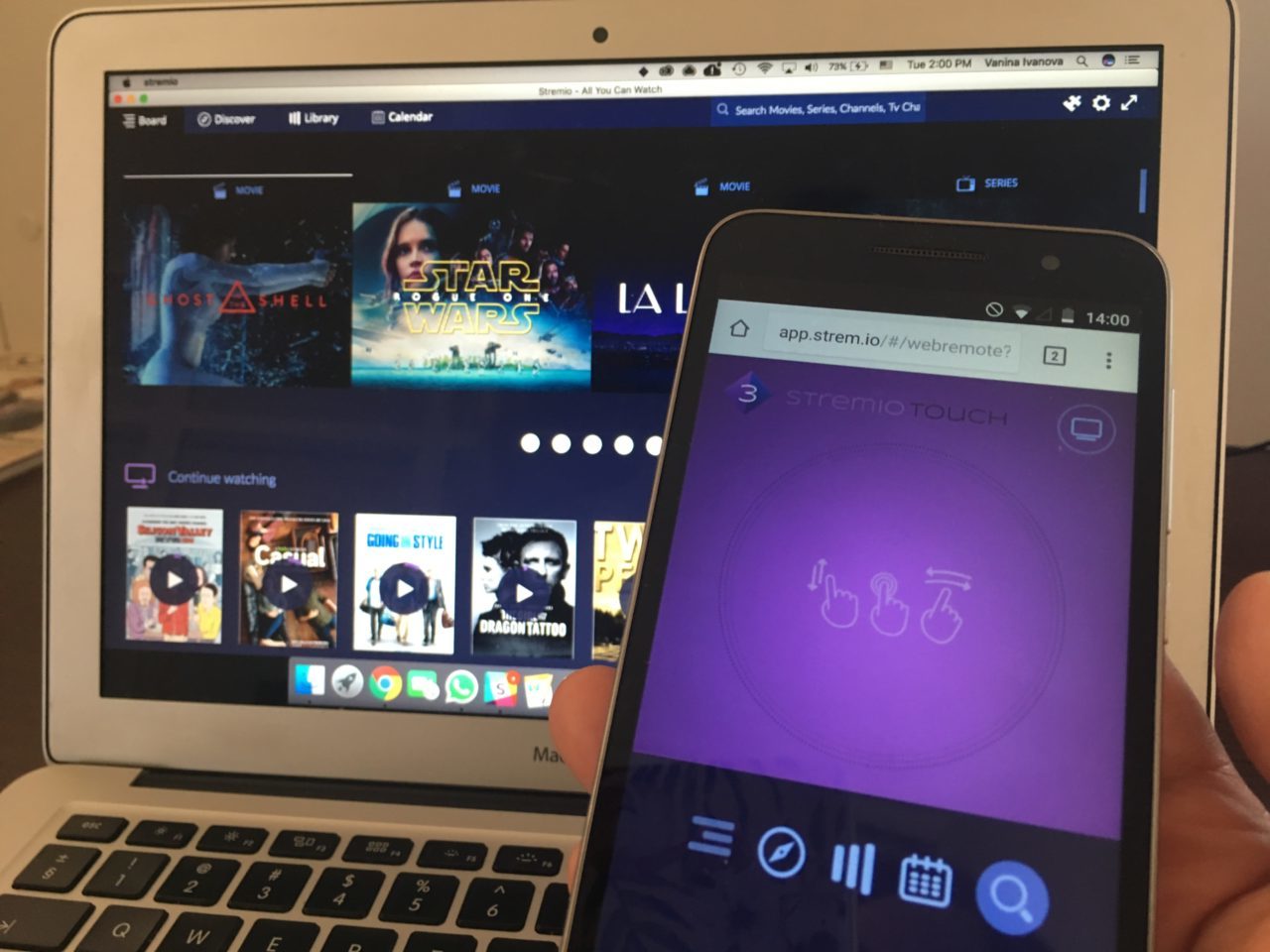 Pretty neat, right? You can now cozy up on the couch and control your Stremio app from a distance.
The Stremio Web Remote features
Once the remote loads, you will see the following familiar icons on it: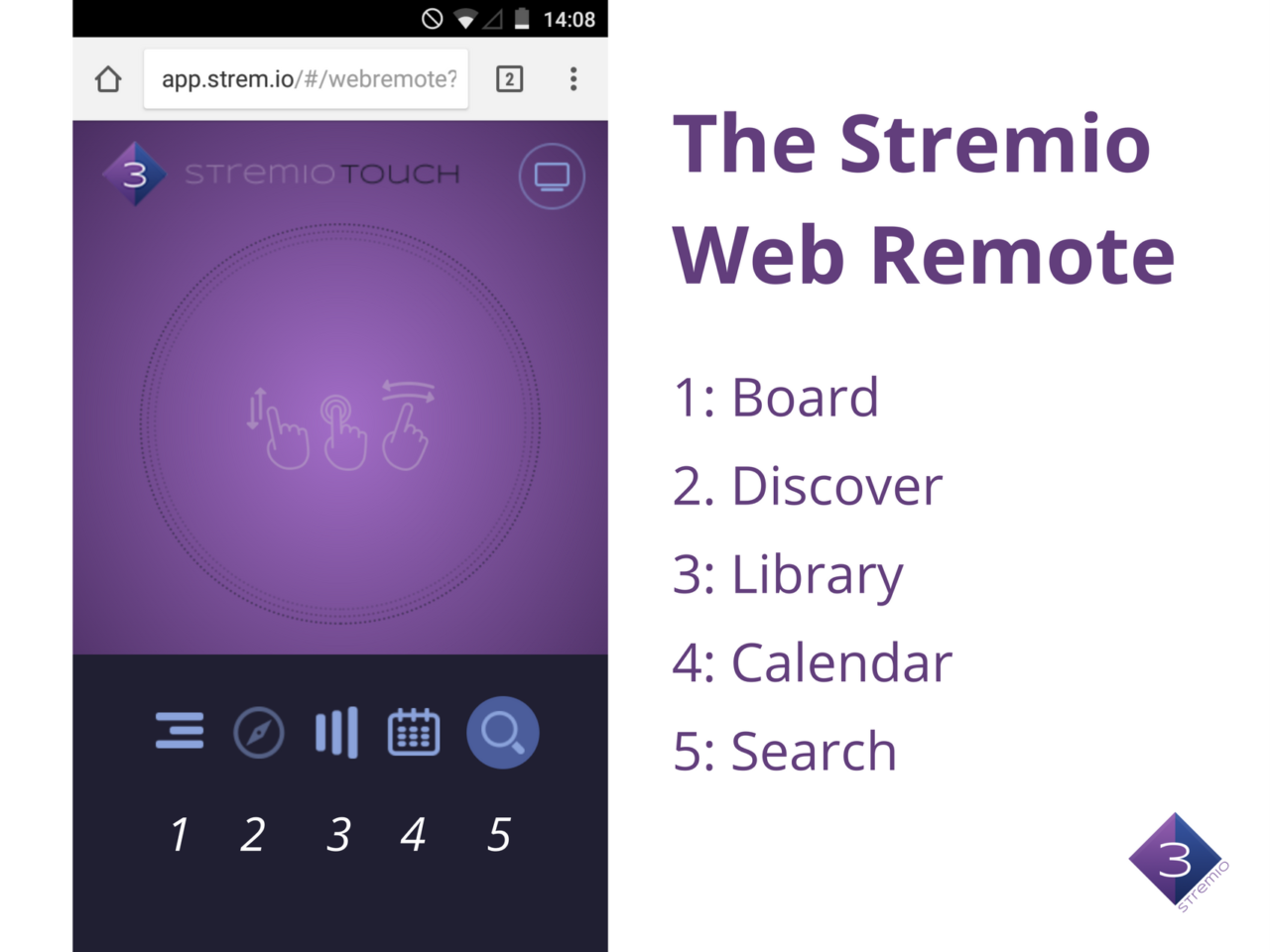 You control the remote by tapping on the icons and by swiping your fingers up/down and left/right. To confirm an operation, simply tap on the purple screen.
If you use the search option and you've completed your search, simply tap on the magnifying glass icon to go back to the menu.
My Stremio Web Remote is not working. Why?
If your remote control is not working, make sure that both your devices are connected to the internet and that they are connected to the same network – in case they are connected to different networks, the Web Remote won't work.
---
Have you tried the Stremio Web Remote functionality yet? What do you think of it?