We just released a mega update for Stremio Desktop (Web UI v4.4.144), let's see what changed!
Next Episode Notification

When watching series, you might notice the new "next episode notification":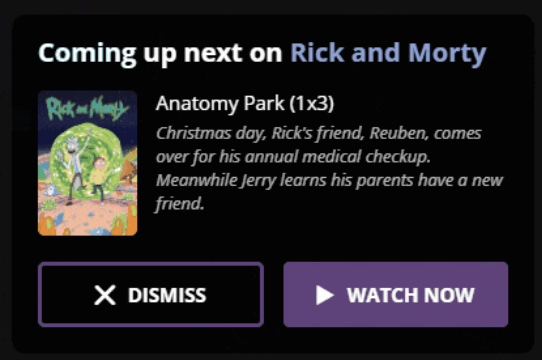 This feature is enabled by default and can be disabled in the settings under "Player" -> "Show notification to start next episode", there is also an additional setting that allows changing how long this notification is shown for.
New Options in Player Menu
New options added in the video player menu:
– Copy Magnet Link (only available for torrents)
– Copy Stream Link
– Download Subtitles
– View on YouTube (only available for YouTube videos)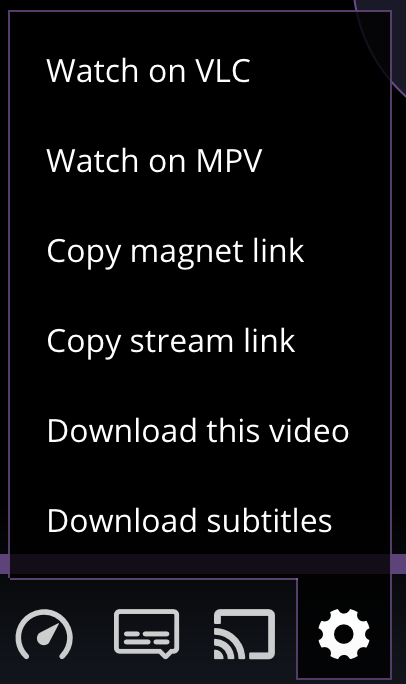 Remember Audio Track Language
Did you ever wish that the audio track language that you choose for one video would not need to be manually set for other videos too?

Stremio now supports choosing a default audio track language!

You can change this setting under "Player" -> "Autoselect Audio Track".

Move Subtitles Above Player Toolbar When UI is Visible

The subtitles would normally stay behind the video player's toolbar when you would hover the player. Due to popular demand they are now moved above it so you can continue enjoying your videos while checking the progress as well.

Menu to Change Playback Speed
There is now a menu in the video player that allows changing playback speed!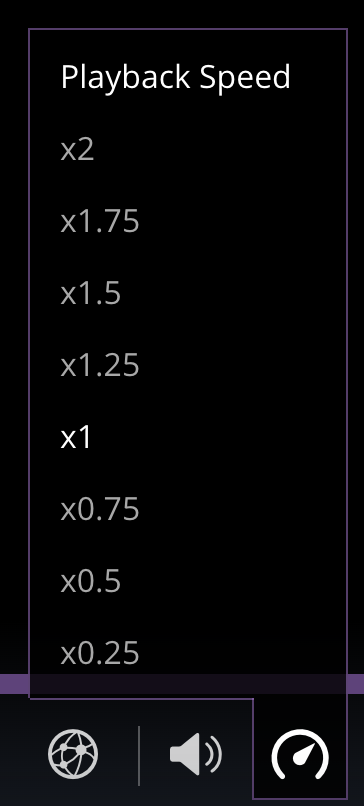 Improved Download Feature
When pressing the "Download this video" button in the video player, some videos would start playing in your browser instead of downloading. We recently improved this feature by ensuring that all videos will download instead of sometimes playing in the browser.
Prioritise Embedded Subtitles Over External Subtitles
When auto-selecting a subtitle language, Stremio would always select the subtitle from the external subtitles (provided by addons). With the new release it will prioritise embedded subtitles (which are expected to be more accurate) instead of external subtitles. This should improve the accuracy of auto-selected subtitles in some cases.
Library Swap Order
There is a new button in the library (top right, left of the "Sort by" selector):

This button allows reversing the order of the library. As an example, if "Sort by Recent" is selected, the button can reverse the order to sort by oldest.
Added Season / Episode Picker
It can be possible that (for whatever reason) the season / episode data might be missing for less popular / more obscure series. It is for this reason that we added an episode picker in this scenario: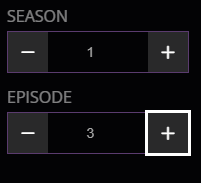 This solves a great need for our users that haven't been able to watch some series in the past, as now all series can be watched regardless if extended data is available for it or not.
New Setting to Clear Local Storage
A new button has been added under "General" in the account settings:

This button should be used only if there are issues with your account. (such as receiving an "addon sync failed" or "addon push failed" error)

You should not need to use this button unless you receive one of the aforementioned errors or someone from our support team advises you to use it.
New Android Version
A new version of the Android app was also recently released on Google Play that fixes 2 major issues:
– Facebook Login
– Some Items Would not Open When Pressing a Poster in the Board or Search
That's all for now, we hope you enjoy our tech updates, stay tuned as we have many more surprises planned for you in 2022!
If you have any questions or comments about Stremio, feel free to ask them on one of our social channels:
Official Stremio Reddit – www.reddit.com/r/Stremio
Stremio Helpdesk – stremio.zendesk.com
Stremio Facebook –www.facebook.com/stremio
You may also enjoy chatting on the unofficial community of Stremio users:
Unofficial Stremio Addons Reddit – www.reddit.com/r/StremioAddons