It's time for our next Stremio tech update, i.e. a brief summary of what we've been doing these past couple of weeks.
v4.4.18, v4.4.19
These two versions of the Stremio desktop app include a few highly requested features – as usual, when our users give us feedback, we listen and deliver. Speaking of feedback…
Here are the changes and improvements that we've made*:
– Player: You can now slow-seek (seek by 5 seconds) by holding the shift+left or shift+right keys.
– Trakt integration in terms of History/Watchlist/Collection is back: Once you re-authenticate Trakt, you will get these 3 categories appearing in the Discover section of your Stremio app.
– Facebook import is back: Click on Facebook import to get a new category in the discover section Discover with your Facebook likes.
And, as usual, we fixed a couple of bugs:
– Visual (layout) fix on the left sidebar of the Discover screen;
– Fixed an overlap between seasons and episodes in the Detail page.
What's new at the office
– Recently, we have been obsessed with moth&lamp memes. We don't know why, we're just attracted to them… like moths are to lamps. Go figure.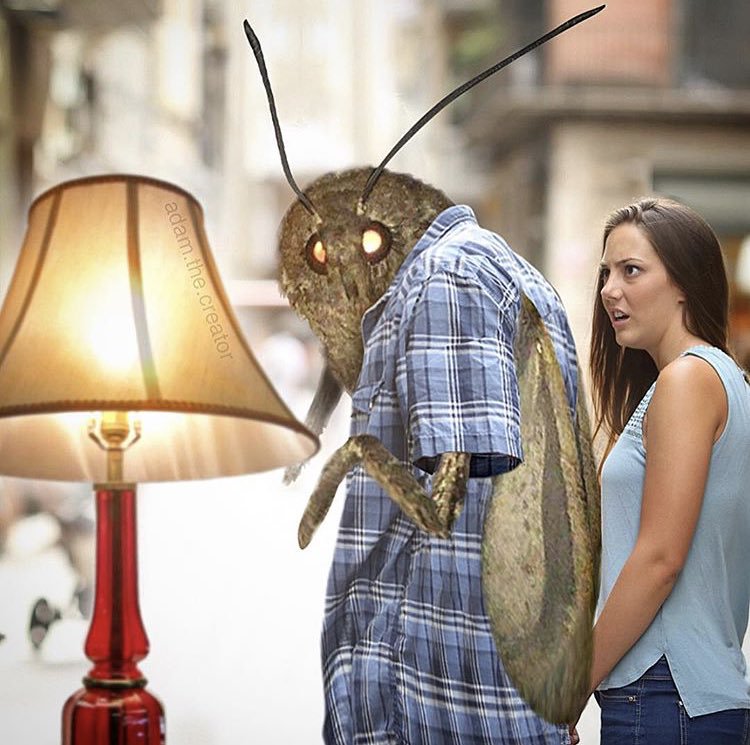 – Our marketing lead is currently traveling on business and the office has been super quiet and productive. We're beginning to think her absence might have something to do with that…
– It is now officially cold and miserable weather season. You probably don't care about this but we needed to vent.
* The version on this changelog refers to the UI version of your desktop app, which is automatically updated. You can check it in the bottom right corner of your "Settings" section. The latest app version is v4.4.10, but once you run it it will update the UI version to v4.4.18 or later.