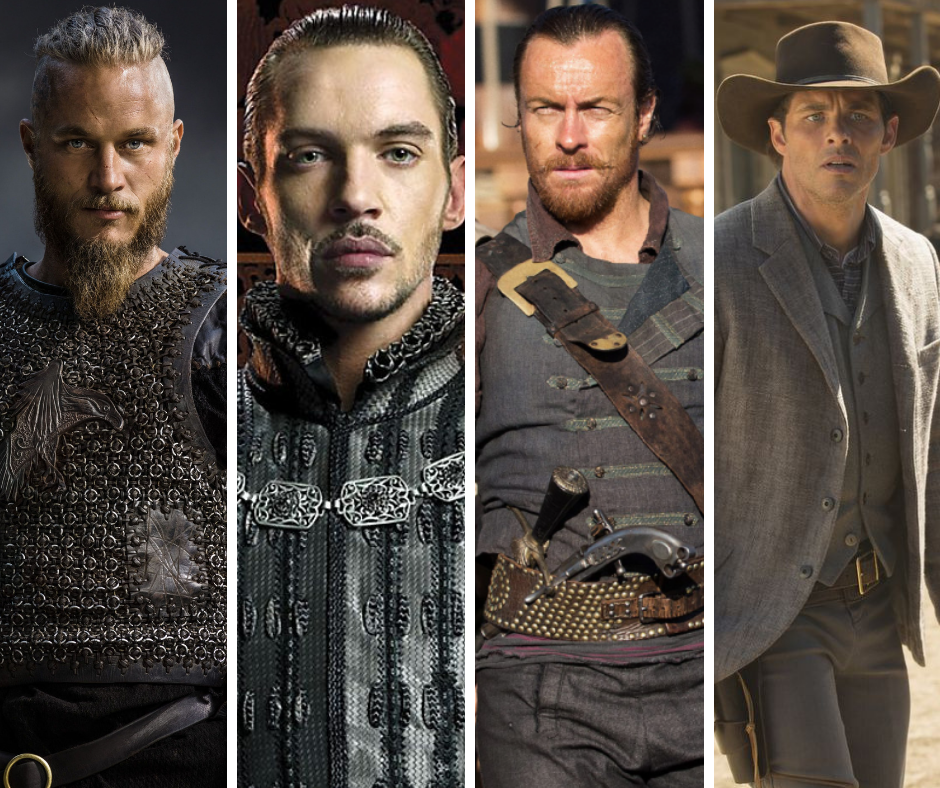 If you are a Game of Thrones fan, you will probably be in for a long winter. Of course, we are talking about season 8, the last season from George R. R. Martin's epic saga that became a worldwide phenomenon. Unfortunately, the producers of the series don't have a precise release date for the last season yet. The only thing we know so far is that we will have to wait until early 2019, whatever that means. The cast has finished filming, so it's now up for the producers to decide when is the right time for the premiere. Patience is the keyword key here as it looks like we might have to wait at least another 6-7 months for the big event.
However, we at Stremio like to think that the glass is half full here. Instead of whining, crying and asking random people if winter is coming, we try to look for a silver lining: there are plenty of other shows to explore while the eight season of GoT is out. Chances are, that while you were obsessing over Game of Thrones , you missed some good TV shows anyway. We think that now might be the best time to catch up! The TV shows in this list are similar to GoT and may be exactly the thing you need while waiting for last season 8 to come out.
The Last Kingdom (2015 – ongoing)
This big-budget historical drama that takes place in 9th century Anglo-Saxon England, before the English unification. It depicts the invasion of the Danes and Vikings, as the main character Uhtred attends to reclaim his royal birthright. Along the way, there's intrigue war and death. Just like "Game of Thrones", "The Last Kingdom" is also inspired by real historical events. Obviously, this show doesn't have dragons and ice zombies, but don't let that steer you away. It's absolutely worth it if you like historically inspired epics.
Spartacus: War of the Damned (2010–2013)
With enough sex and violence to rival Game of Thrones, this show gravitates around the character of Spartacus, the famous slave turned freedom fighter on his quest to fight the Roman Empire. Just like GoT, Spartacus is partly based on history, but to a much higher degree. Yes, there may be a shortage of supernatural creatures, but that doesn't make it any less over the top. So, if you like ancient history with a healthy dose of gratuitous nudity, extreme violence, and spectacular gore, then you'll love this show. And honestly, is there a better way to learn history?
The Tudors (2007–2010)
The show takes place in 1400s England during the reign of King Henry VIII. The plot is mainly following the drama surrounding Henry's family and his inner circle.
Like Game of Thrones, The Tudors features some steamy romance and affairs. And like certain characters from GoT, King Henry has no problem chasing women, even though he's already married. It's not like that can cause any problems, right? What's the worst that can happen, besides the occasional beheading?
Rome (2005–2007)
Before Game of Thrones, there was HBO's Rome. In a lot of ways, GoT is a spiritual successor to the short-lived historical series. Rome follows Julius Caesar as he returns from Gaul and rises from consul to a dictator to a corpse. It's the rise and fall of the great Roman emperor described in a fascinating way. And, yes, it's bloody and violent as you can imagine. So check it out, especially if you like your history to be as epic as possible.
Westworld (2016-ongoing) 
In the futuristic amusement park, androids fulfill any whims of visitors so that they feel impunity and complete freedom of action. If an robot gets killed, technicians repair it. Then they erase its memory and put it back in order, to meet the new day and new human whims.
However, it turns out, that not all androids lose their memories.
With great actor performances, a cast of characters with dubious morals, and of course a lot of sexual violence, "Westworld" looks like it might be a worth GoT heir. At least on HBO.
Black Sails (2014–2017)
This brutal series has all the sex, rum and piracy a Game of Thrones fan could ever want. The show follows the famous Captain Flint as he ventures around getting into all sorts of trouble. It also has a cast of deep interesting and intriguing historically dryads characters. So if you like pirates and adventure as much as you like violent naked people and dragons, be sure to get Black Sails a try.
Vikings (2013–ongoing)
This epic saga from the History Channel quickly gained millions of fans, and there is a good reason for that. This historical drama tells the story of Ragnar Lodbrok who rebelled to become the king of the Viking tribes. The Norwegian legends say that he was a direct descendant of Odin, the God of War and warriors.
His family also plays a significant role leading to plenty of camaraderie and conflict. Like GoT, Vikings can sometimes leave the impression that there are no good guys in the show, just people looking out for themselves, but that's what makes it so compelling. Of course, if you still aren't convinced, there's also tons of sword-wielding action and some classic Nordic mythology.
The Borgias (2011–2013)
The show focuses on the collective image of the Vatican during the Renaissance. Mistresses, incest, crime, poisonings and many more. Jeremy Irons is in the role of the Pope Alexander VI, and his bloodthirstiness would envy the Godfather himself. By the way, the head of the church had a large number of extramarital offspring. While he was a cardinal, he cohabited with many women and made many enemies.
Violence, politics and great acting performance. The Borgias has everything GoT fans love, except dragons and white walkers. That would be a little too much to ask.
The White Queen (2013)
The White Queen is a great TV drama about the cornerstone events of medieval England. Three ambitious women are fighting for the throne: The White Queen: Elizabeth Woodville, the mother of the future King Henry VII: Margaret Beaufort, and the wife of Richard III: Anna Neville. You will plunge into the abyss of war for the throne of the historical prototypes of Stark, York and Lannister.
The show is literally about a game of thrones and the cruel ways in which you can gain power, wealth and prestige.
The Pillars of the Earth (2010)
England, XII century. Severe, troubled times. The boundary between good and evil is so arbitrary that it is easy to make a wrong move by making the wrong decisions. Violence, eternal struggle for the throne, constant wars, betrayal by the church. This show has Game of Thrones written all over it! We've also got a fantastic cast, such as Ian McShane, Donald Sutherland, Eddie Redmayne, and many others.
The only downside is the number of episodes – only 8, but, for a mini-series, this is actually not that bad. If for some reason you have not yet seen this amazing TV show, now is the best time to do that!
Of course, the best way to enjoy all these TV shows, and many more, is Stremio! 
[mks_button size="medium" title="Get Stremio Now" style="rounded" url="https://www.stremio.com" target="_blank" bg_color="#633f7d" txt_color="#FFFFFF" icon="" icon_type="" nofollow="0″]