Back in February we announced the first ever Stremio Addon Competition. To be quite frank, we didn't expect such an interest in the contest but as usual, our community didn't disappoint. We received a large number of submissions from developers for great add-ons, and it's time to announce the winners.
The contest submissions were judged thoroughly based on a number of criteria. These covered the overall quality of the addons, their functionality, the user experience, the addon performance and uptime, its security and last but not least – the originality of the addon. We were looking for addons that had clean, solid code, and that provided high value to the Stremio community.
We shortlisted a total of 11 eligible addon submissions.
The team in charge of selecting the best addons includes:
All the judges were impressed by commitment and the passion of the addon developers who signed up for the contest and had a tough time determining the 3 best contest entries. In addition, we asked the Stremio community to vote for their favourite addon, and they obliged.
Ok, ok – we know you're curious, so without further ado, here are the winners!
Congratulations to the winners and big thanks to the judges!
These projects will receive the following prizes:
1st place: $2,000
2nd place: $1,000
3rd place: $500
All of the prizes will be awarded in Bitcoin. Our team will get in touch with the winners to arrange the prize awarding.
We are positive that the contest was fun for all competitors, and that such initiatives are valuable not just for the winners but for the entire Stremio community and user base – the new addons give you access to loads of new content that you can enjoy at any time, anywhere you go. This is just the first of (we hope) many such competitions, so stay tuned!
To see and install addons, click on the little puzzle icon in the Stremio app and select official or community addons from the menu on the left: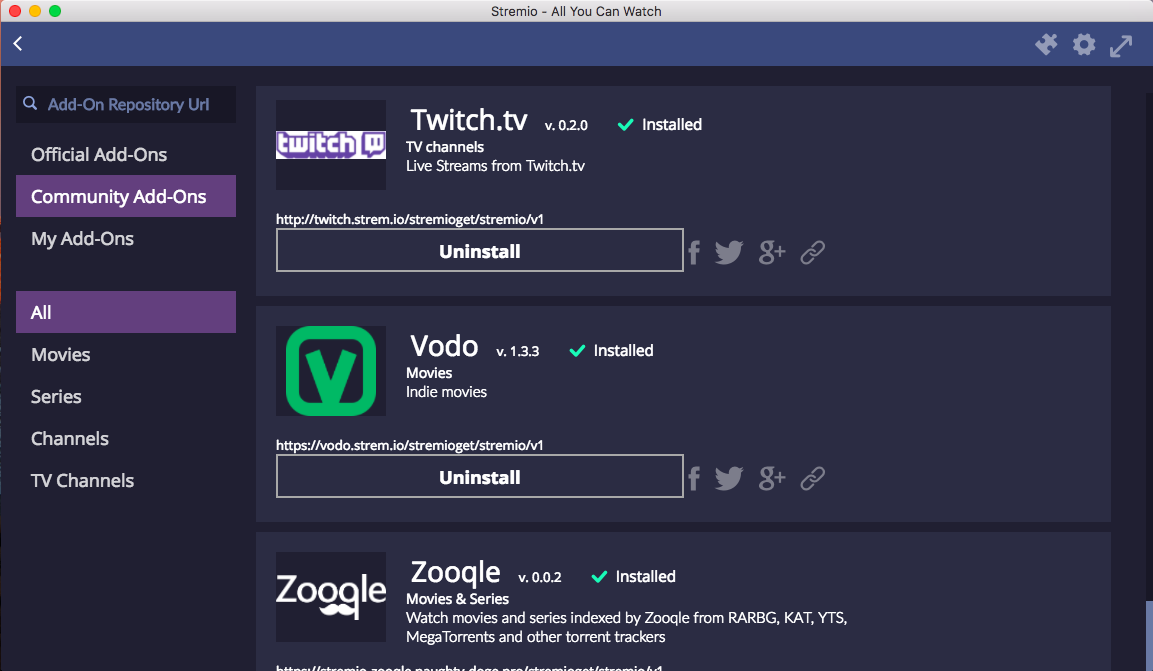 Happy streaming!